| | | | | | |
| --- | --- | --- | --- | --- | --- |
|  Nellie |  Seyed | Ray |  Jason |  Patricia | |
Instructor Qualifications
All Roadrunner Driving Instructors are licensed by the Department of Motor Vehicles of California, and carry their credentials with them while providing driving lessons.
Your new driver's safety is our priority.  All Roadrunner instructors are fingerprinted and undergo a criminal record background check with the Department of Justice.
You will find our instructors are friendly, patient, professional and competent.
Nellie has been a Roadrunner Driving Instructor since 2007. She previously worked for the City of Gilroy for 25 years as a pre-school teacher and was also a school bus driver. She speaks Spanish, was born in Chihuahua Mexico and grew up in Gilroy, CA.
Seyed has been with Roadrunner since 2012.  He was born in Iran-Tehran and has been a driving instructor since 1985.  "I like teaching and educating people about driving.  I am glad I am a part of the safety of people on the road."
Ray has been with Roadrunner since 2004.  He is a Driving & Classroom Driver Education Instructor and has been an instructor for 8 years. Ray previously worked with the City of Gilroy, and was born in New Jersey.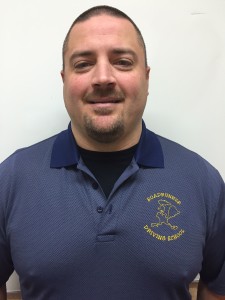 Jason has been with Roadrunner since 2015. He has been driving commercially with a class A licenses for 15 years, and has an Associate Degree in Water Resource Management. Jason enjoys playing and couching hockey. His experiences with driving mixed with his coaching skills, gives him in demand abilities to be a driving instructor.
Patricia has been with Roadrunner since 2016. She has years of experience working within the customer service industry; this includes experience working directly with customers, as well as management. Patricia was born and raised in Gilroy, and is a Gilroy High School graduate. She is an Army veteran and speaks Spanish. Patricia has many different interests that includes the precious gifts her son gave her; her grandchildren.
Who was Your Instructor?  Tell us below